US Circus Souvenir Sheet
The US Postal Service came out with two versions of the Circus Souvenir Sheet.
1) Press sheets of 16 that are diecut around the frame of the sheet, but not perforated around the stamps (one $1.00 stamp Clown, and two 50 cent stamps Circus wagon)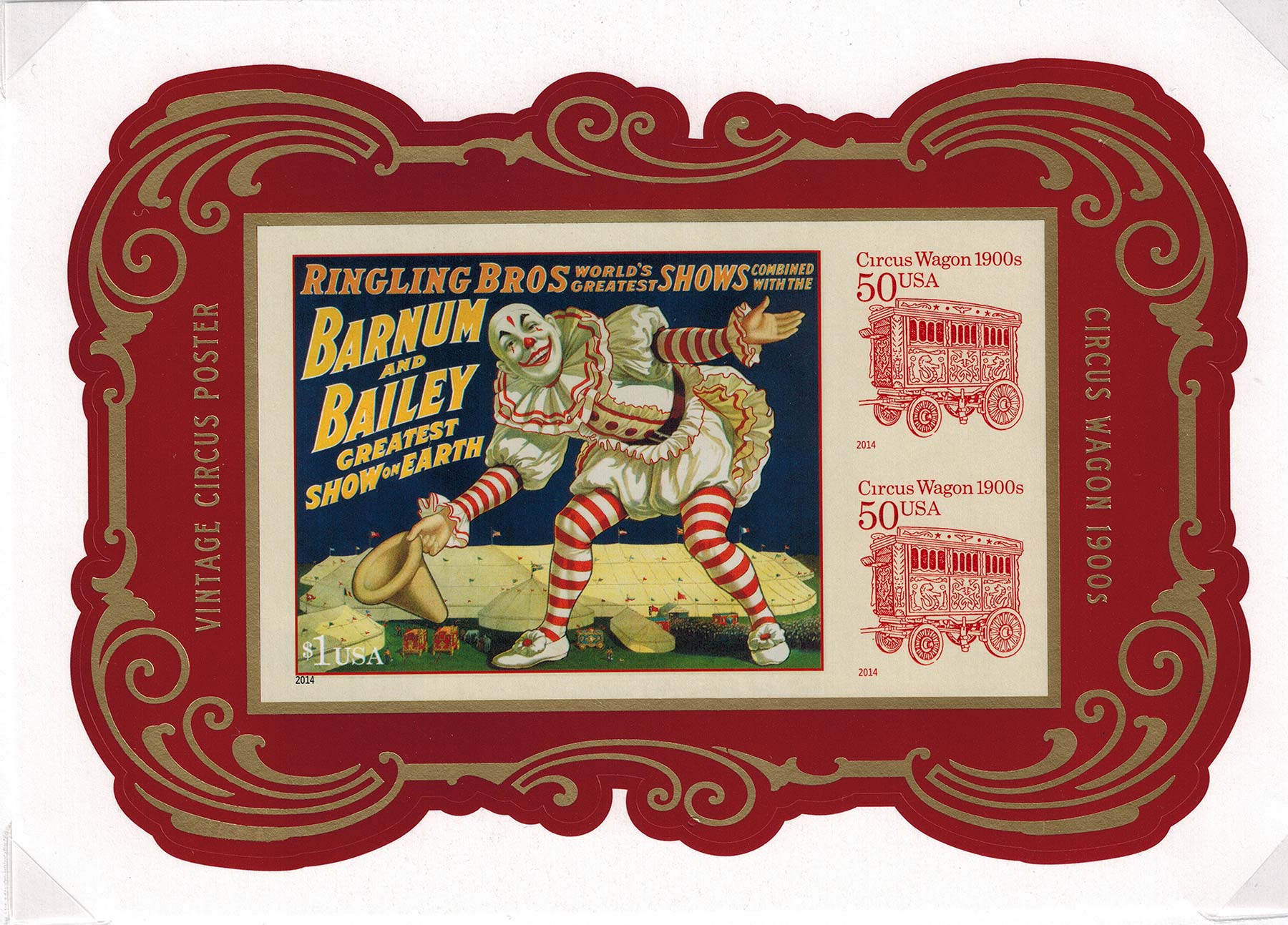 Gary tiffin has some for sale at $4.00 last I checked.
2) Issued in Year book only. This souvenir sheet has been perforated around the stamps in addition to the Die cut around the frame, the year book price is $64.99 and is only available at the Post office. I purchased my copy from West Salem PO and it was thier last one.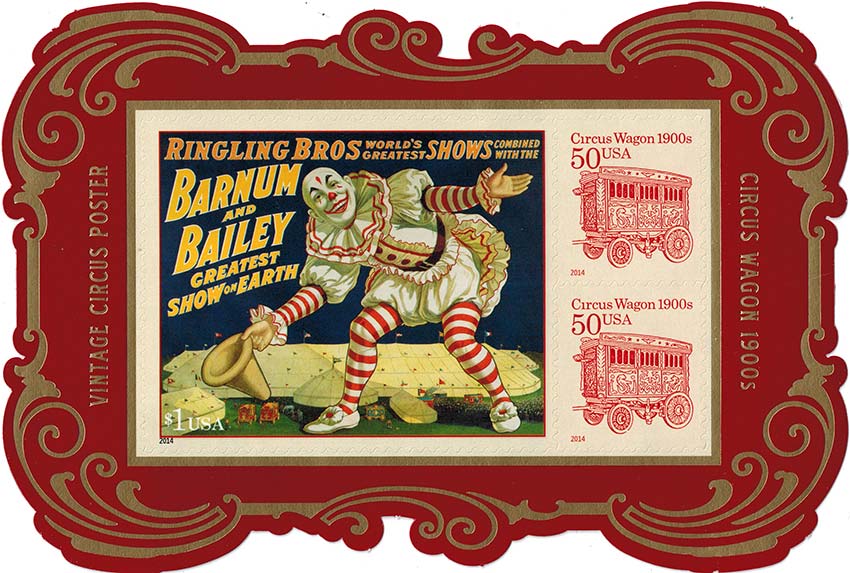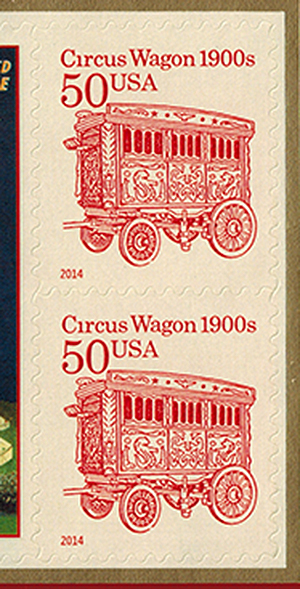 The above picture shows the perfs around all stamps.

Check out the new link on our links page for Show Schedule.